"In the race to a child's heart, the first one there wins."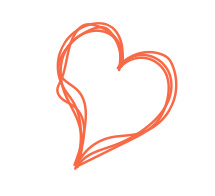 Shaping the next generation.
This year the Kidshaper National Tour hosted by ACCkids will welcome Justin Edge the Global Kids Pastor at Life.Church. We will host 5 State based events throughout the week of June and Justin will speak into Leadership and growing a Ministry that engages Gen Alpha
Justin Edge oversees LifeKids, the kids ministry of Life.Church, and has been on staff for the past 16 years. LifeKids sees over 14,000 kids weekly who are led by amazing volunteers in their small group model/format. Justin has been married to Sheena for 20 years and they have two girls, Brooklyn 18 and Bailee 16. They love to travel the states in their travel trailer, frequent Disney and never turn down a good cup of coffee!
Imagine Nations Church
1 Simeon Rd, Orchard Hills
Calvary Christian Church
11 Black St, Milton
Planetshakers
400 City Rd, Southbank
Futures Church
1760 Main North Rd, Salisbury
8/24 Discovery Dr, Bibra Lake
Let us know how we can help!